Vagabond language?
The title of the blog comes from my favourite Evelyn Waugh novel Brideshead Revisited. It's a melancholic quote, uttered by a world weary Charles Ryder.
"Perhaps all our loves are merely hints and symbols; vagabond-language scrawled on gate-posts and paving-stones along the weary road that others have tramped before us; perhaps you and I are types and this sadness which sometimes falls between us springs from disappointment in our search, each straining through and beyond the other, snatching a glimpse now and then of the shadow which turns the corner always a pace or two ahead of us."
The Oxford English Dictionary describes 'vagabond' as: adj. having no settled home orig. latin vagabundus, from vagari 'wander'. This is what (I hope) this blog embodies. As a graduate, I am unsettled, always moving should an opportunity or yearning arise.
In 2011, I completed a MLitt degree in Nineteenth Century Art History at the University of Glasgow. Previously, I studied from 2007 to 2010 at University College Dublin, graduating with a BA, joint honours in Art History and History.
My masters thesis was entitled 'The Celtic Mystique: The representation of Ireland at long nineteenth-century exhibitions', focusing on the World's Columbian exposition of 1893, Glasgow 1901 and the 1907 Dublin International Exhibition.


In the autumn of 2012 I worked as a Steward at the Venice Architectural Biennale, in the British Pavilion, for the British Council. I spent 2012/13 at home in Sligo, getting involved in the local creative community, and founded the Sligo Flea Market as a result (April 2013). As of February 2014, I am based in Dublin city.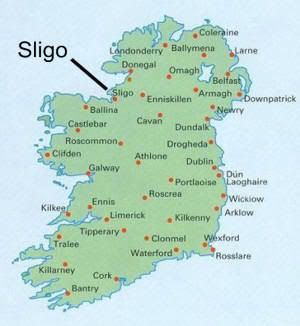 I love vintage clothing from the 60s and 70s, and can rewatch Merchant Ivory's 'A Room with a View' religiously. I am a keen vegetarian/vegan cook and a great penpal. I am terrible at writing auto-biographies, if I could afford to employ a ghost writer, I would.
Pursuits?
Academically, I am interested in the artistic movements of Aestheticism, Arts and Crafts, the Celtic Revival, Gothic, Pre-Raphaelitism, New Objectivity, early twentieth century Irish art and the art of the inter-war period. Irish social history of the nineteenth and twentieth centuries are of immense personal interest to me.
In my free time I enjoy dancing, drinking and eating with my fabulous friends, that I don't see often enough. I particularly enjoy visiting country houses, as well as museums and galleries. My favourite cities are Berlin, Cork, Dublin, Glasgow and London. I've met a lot of kindred spirits through blogging, I enjoy meet-ups very much! On a typical evening I'm usually poking around the internet, tweeting, or watching a film. I'm lucky enough to live near the coast, so I relish Sunday morning walks on Strandhill or Rosses Point. Due to necessity and personal enjoyment, I am a keen charity shopper.

I can be found on twitter, tumblr, last.fm, flickr

I have an Amazon wishlist.