Ah, alas exams are approaching fast and I shan't have time to flesh out this blog, as much as I'd like to. I have so many ideas, but so little time to carry them out.
For now, a simple 'what I wore' post must suffice. So what I wore today. The days are getting warmer, but there is still a chill in the air. I wore this to photocopy revision notes for my exams. I only managed to cover two topics, out of five.
Finals are always daunting and slightly saddening. I enjoy the atmosphere around exam time... bumping into classmates, the frantic last minute revision in the sunshine, students milling around the exam hall, waiting restlessly in your seat for the papers to be handed out whilst winking at your friend two aisles away, recognizing someone from your class that you spoke to once in passing in first year and so on... Oh, I'm a swot, I don't deny it! Do you agree, do you enjoy exam time? (Besides the revision!)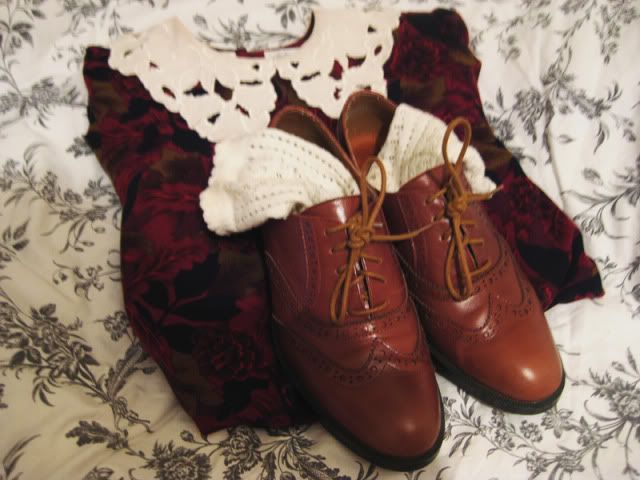 Dress, vintage. Brogues, Office. Lace ankle socks, Topshop.
Blazer, Zara. Brooch, Topshop.
Taking pictures is a bit of a struggle in my compact university dorm room. The summer will mean more space & light.
& what I'm listening to...
G'night sweethearts! (Early start tomorrow, late journals to complete and my last day of term.)