I watched

Dazed and Confused

(1993) for the first time this weekend, I've been hankering to see it for a long time now and finally found it. Having only previously seen Linklater's

Before Sunrise

(1995) and

Before Sunset

I was apprehensive, as to be honest, my friend and I giggled ridiculously through both of those films, particularly the former. We could not comprehend how the beautiful Julie Delpy could be romanced by the slimy Ethan Hawke. In fairness though, it was a great concept for a film and beautifully filmed.




Anyway, I loved

Dazed and Confused

, the youthful "fuck it" attitude of the characters, seniors vs. freshmen rivalry and the

clothes

. The preppy, casual seventies look was done so well, it seems to me that everyone seemed fit and healthy back then and the clothes were sexy but tasteful. All flared jeans, tube tops and waistcoats, oversized colourful shirts on the boys. Everything worked. Why aren't guys these days braver with their colour palette? And I was impressed that none of the girls outfits were not the least bit vulgar, no bulging cleavage here! Just well fitting jeans and glorious long locks.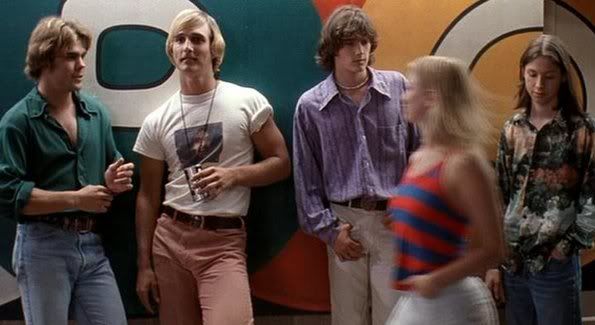 The music is pretty awesome, so is the script, it doesn't reek of nostalgia to the seventies, I think it very accurately portrays a bunch of teenagers celebrating their re-discovered freedom for the summer with music, beer and weed. It just captures the more relaxed sensibility of the seventies.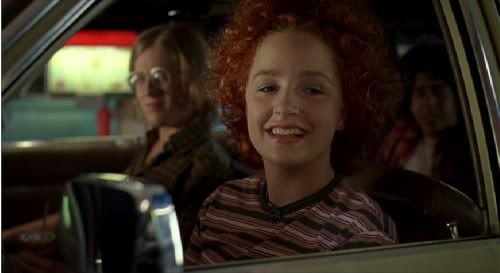 "Because if we are all gonna die anyway shouldn't we be enjoying ourselves now? You know, I'd like to quit thinking of the present, like right now, as some minor insignificant preamble to something else."



One of the best things about this film: Wooderson (Matthew McConaughey). A man who can pull off pink flares, a porn tash and cowboy boots?!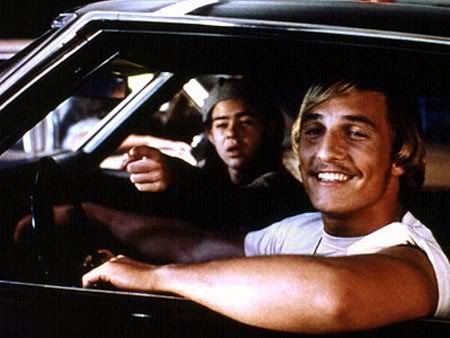 Feeling inspired I had a look through my wardrobe. No flares there. I want a really well fitted pair of jeans, the search continues. I'm still in love with straight cut jeans or cigarette pants. I pulled out a denim sundress I got in H&M at the start of the summer. Great. But wait, I have no sandals - I'm not keen on the gladiator ones everywhere this summer (and last come to think of it). I'll need to wear something over my sundress. Nothing with even a hint of hippie freshness about it. So I just pulled on a cardigan and felt a bit boring. I think I'll have to get over my wariness of baring my arms and search for a seventies waistcoat.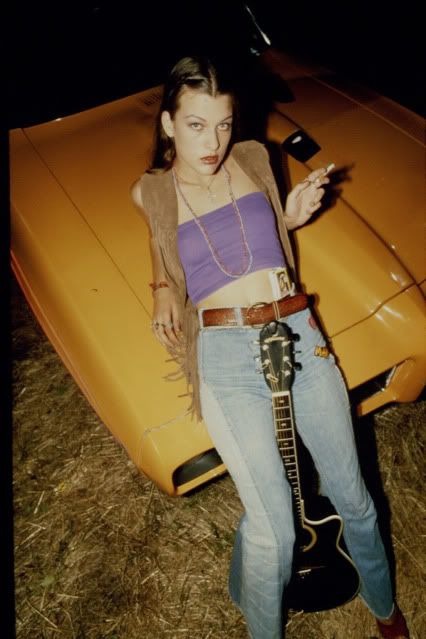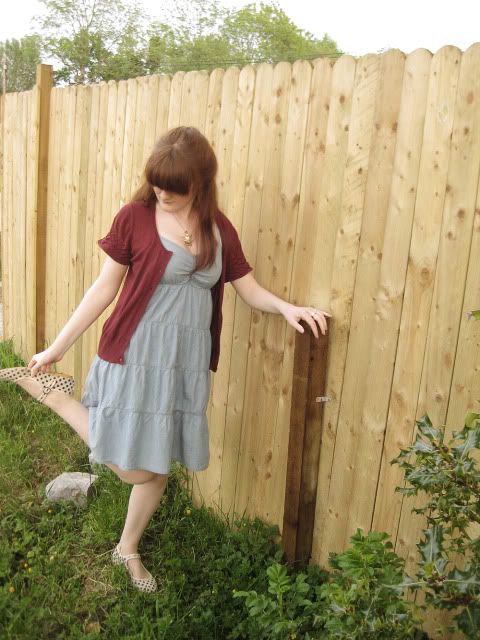 Cardigan, old Topshop. Sailboat necklace, Topshop. Sundress, H&M. Mary Janes, Office.

I am Little Miss Fickle when it comes to which decade I like best. My wardrobe is mostly sixties style minidresses but every time I watch a particular film I change my mind. The information age is frustrating at times! Maybe this is why Biba is my favourite brand, as its inspiration came from the twenties and thirties but was distinctly seventies in mood.