Ooer, it seems after making a semi-intellectual post (sort of) it drains the energy from me for another post in succession.

Anyway, as the WAG special of

Come Dine With Me

plays in the background, here's what I've been doing (and wearing!) this past week.

I've been volunteering at the Yeats Society and as a invigilator at The Model gallery. I'm not going to lie, they both involve a substantial amount of sitting around, but as the summer progresses its been getting busier as the tourists arrive. I'm very excited because at the end of July a Jack B. Yeats exhibition is opening in the Model. I've been reading up on the Yeatses more, I only recently discovered that Lily Yeats worked for May Morris, even though her position wasn't a happy one. I have been accepted into Glasgow, so on my course I will be studying the Arts and Crafts movement.



Anyway, I digress! I've finally moved onto the next book in my summer reading pile, Bright Young People by D. J. Taylor. It's intriguing as the modern celebrity culture found its roots in the 1920s. There are so many names to remember! The past few days have been lovely so I've been indulging in some glasses of merlot and a lot of Green and Blacks!

I've been baking - I tried out the Hummingbird vanilla cupcake recipe, but to be honest I found it a bit dry, so I prefer the Magnolia one.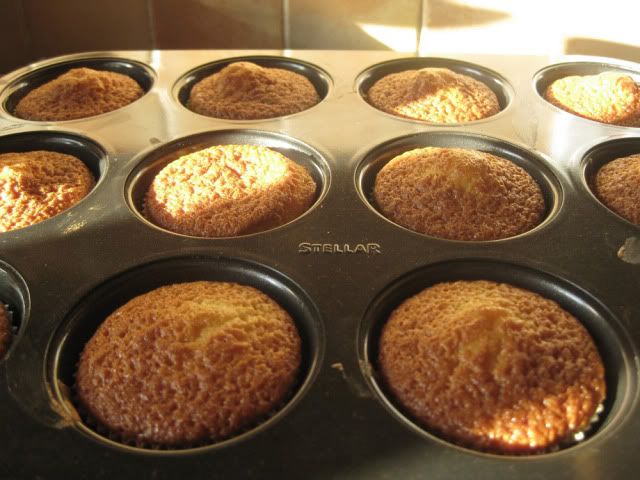 And icing (even though tbh I'm not a big fan of frosting myself!) -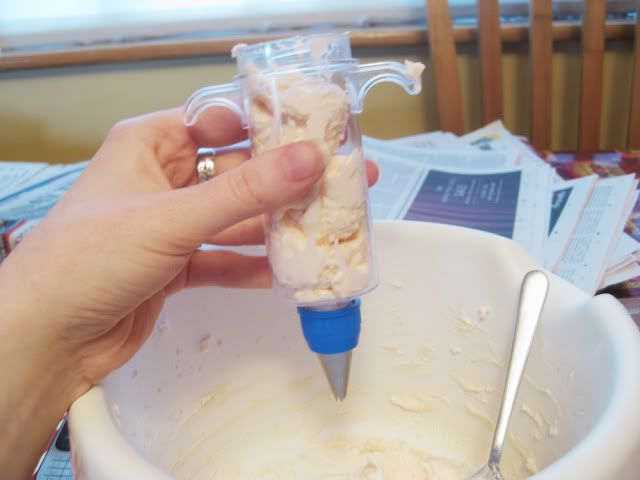 I've been picnicking, where I over-indulged in too many eclairs, my cupcakes, homemade potato salad and CRISP SANDWICHES! My friend never had these before! You guys had these as kids right? I had them all the time on scout trips. It has to be on fresh white bread with butter and salt and vinegar crisps. Dear me.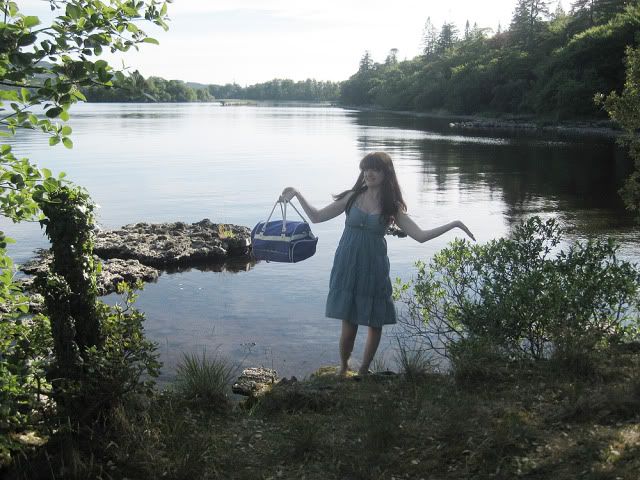 This is a lovely little island on Lough Gill that you have to cross over to via some precarious stepping stones! But it was worth it as I hadn't been brave enough to venture over since I was about 12.

What I've been wearing:


Dress, H&M. Shoes, Office.
I love this dress. The colour, the lace! With my mary-janes I felt a bit like one of the Bright Young Things I was reading about! It felt very comfortable and very twenties.



Dress, H&M. Shoes, Office. Tights, A-Wear.
Just a plain black dress, but I really like the cut and length. I added the tights for a much needed injection of colour and the shoes are just fun :)

I'm starting in Oxfam on Thursday so hopefully over the summer I might pick up some finds. I made my second ever order on ASOS at the weekend, it might make its way onto the blog soon! I'm pretty peeved I didn't go on sooner because the sale seemed awesome.
Speaking of sales I'm venturing up to Dublin for a long weekend so hopefully I might nab some bargains - where are the best sales on the high street at the moment?